SEAT Welcomes the Automotive News Europe Congress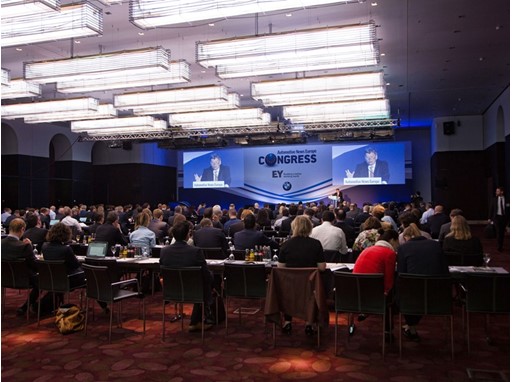 Martorell, 19/06/2017. - The world's most prominent leaders of the automotive industry are meeting in Barcelona on the occasion of the Automotive News Europe Congress (ANEC). The sessions, which are being held tomorrow and Wednesday, will be attended by 250 executives of the leading car manufacturers, suppliers, consultants and media to discuss the sector's most pressing issues and future challenges. SEAT, which is hosting the congress, has scheduled the first day's sessions to take place tomorrow in the Martorell facilities.
SEAT President Luca de Meo underscored that "it is an honour to host this congress and that it is being held in Barcelona, our home city. As in each edition, Automotive News Europe will gather the best voices in our sector to discuss issues of major interest to the industry. Debate and analysis are even more necessary today, a time of important challenges for the automobile".
The ANEC calendar of events for Tuesday includes a workshop on smart mobility with the participation of Mobile World Capital CEO Aleix Valls, EY Global Transportation Mobility Leader Kristin Schondorf, SEAT Head of Business Development Arantxa Alonso, and SEAT Head of Connected Car Leyre Olavarria.
Participants of the congress will also have the opportunity of taking a guided tour of SEAT's Martorell factory to become acquainted with the facilities. Martorell is Spain's leading car factory in terms of production, and was distinguished in 2015 with the Lean & Green Management Award as the most efficient factory in the European automotive industry. During the tour, the visitors will get a first-hand look at the role played by robots in the production and logistics processes, as well as the innovations implemented by SEAT to take on the challenges presented by Industry 4.0 and to create the most intelligent, digitised and coordinated factory. Highlights among these innovations are the use of smartglasses, and autonomous, collaborative robots.
The following activity scheduled for the day is the celebration of the Rising Stars Awards in Barcelona. The prizes are to recognise those executives, with more than 10 years' experience in the sector, who have promoted change and fostered innovation in the automotive industry in several key areas, such as communication, engineering, design and sales.
An extensive programme of presentations and debates is taking place all day on Wednesday 21st June focussing on future mobility, with discussions about the key challenges for the sector such as the autonomous electric car and connectivity. The congress will conclude with the Automotive News Europe L.E.A.D.E.R. Awards ceremony and a gala dinner, both being held at the Camp Nou stadium, where SEAT President Luca de Meo will be delivering the closing speech of the congress.
CONTACTS
Aditi Shorewal

Head of Media Relations

United Kingdom

Aditi.Shorewal@thenewsmarket.com

+44 (0) 2076123991
MORE FROM Latest News
SUBSCRIBE TO RSS FEED
XML